Plumbing Materials Every Apprentice Plumbing Should Know
Before you start providing plumbing services in your area, you're going to want to learn everything you can about the materials you'll be using. Apprenticeship is a great time in every plumber's career where everything is a learning opportunity.
The habits and knowledge you gain now will impact your entire career. Because of this, it's important to know what pipes are best for what situations, so you can provide your customers with the very best services around.
A Pipe For Every Situation
Whether you're dealing with a burst pipe that needs replacement or just installing new plumbing in a customer's home, you're going to have a few options to choose from. The most important thing to keep in mind is what your customer wants as customer service is the most important skill to have as a plumber.
You should always consider their budget, the repair needs they have, and what application they need the new pipes for. Because you wouldn't use a PVC pipe for a pressurized gas line, it's important to educate your customers why you're choosing certain materials for their home.
For Long-Lasting Solutions go With Cast Iron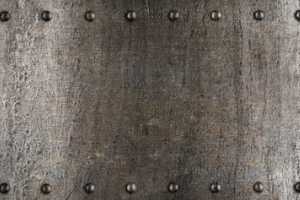 In the past, cast iron pipes were the go-to material for all plumbers. They are durable, versatile, and can work both for water lines and gas lines.
However, because of all these great advantages, they also come with a disadvantage, that being cost. Cast iron pipes are on the expensive side and may not be the best choice for a whole home repiping.
With that being said, if your customers' home already has cast iron pipes or they're looking for a long-lasting solution, then cast iron might be a great choice for their home.
Chromed Copper Looks Good & Works Great Too
Copper pipes are used for just about every application in residential plumbing. These lines are flexible and durable and can be installed just about everywhere.
While they're a great asset to plumbers, they're not always the nicest looking pipes around. Chromed copper fixes all that by blending functionality pipes with good looks.
These pipes are ideal for use in bathroom plumbing and even kitchens, or just about anywhere that guests can see them. You'll often see these pipes in bathrooms because they work well with water and have a pristine look.
PVC: The Plumbing Workhorse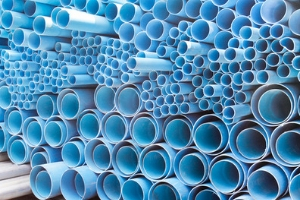 All plumbers should always have a good amount of PVC pipes in their work vans. Why? Because these pipes can be used for just about any application. They're durable and versatile and can easily work for water supply lines.
While they can withstand the flow of high-pressure water, they can also easily be cut down to size, making them a great choice in tight spaces or plumbing applications that need a bit of manufacturing to work.
Another great reason why homeowners love these pipes is because they are cost effective. PVC is affordable and can be purchased in bulk for use throughout a customers' home. Additionally, they last a considerable amount of time and don't often break down the way metal-based pipes do.