Repiping Services in Miami, FL
Do you have damaged pipes that need repairing? Call 305-251-7333 to reach Falcon Plumbing and get the best Miami repiping services at fair, competitive prices.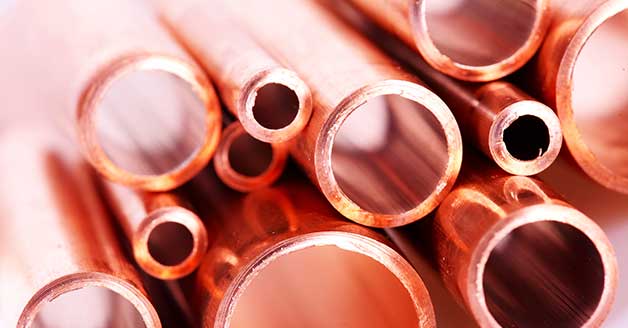 Repiping can be an extensive undertaking, and many homeowners and businesses tend to put off this important service until the bills start adding up, not realizing that often repiping a problem are can actually save them more money in the long-term than repeated, smaller repairs and servicing. At Falcon Plumbing, our goal is to keep your plumbing service in the best possible shape without costing you an arm and a leg.
We love hearing from our customers, because we know that it's feedback and a positive dialogue which help create the kinds of long-term trusting relationships that we value most.
Want to see what they have to say? Visit our reviews page today.
Should You Repair or Repipe Your Miami, FL Home?
For the average homeowner the idea of completely replacing their pipes is a daunting thought, largely because of the cost involved. Our technicians have spoken to far too many homeowners who are worried about the time, cost, and inconvenience of such a large undertaking. However, if you have an older home and you are experiencing frequent and recurring issues with your pipes, it may be the most cost-effective solution in the long term. Not just that, but the longer homeowners wait to have their homes repiped, the most costly the endeavor becomes.
Like anything which comes into contact with water over an extended period of time, old pipes will eventually begin to corrode and weaken over time, making repiping a necessary solution in many cases.
Visit our coupons page to save on our services.
How Can You Tell if You Need Repiping Services?
Do you think your home may need to be repiped? The best way to know for sure is to speak to a technician from Falcon Plumbing, but below are a few key things to keep an eye out for:
Change of water color
Change in water pressure
Unpleasant-smelling water
Higher than normal water bills
If you discover a problem with the pipes in your Miami, FL home or business, give the experts at Falcon Plumbing a call as soon as you can. We're available to assist you and will provide you with the insight and trained expertise to help you determine if we can provide a simple repair job, if repiping the problem area will help, or if you need to start considering a large-scale repiping project.
We'll always explain all of the details with you before we do any work, and will always provide you with an up-front quote for our services which will take all of your concerns into consideration. Our goal is to provide the best, most cost-effective plumbing service in Florida!
FAQ's
The repiping process typically includes assessing the current plumbing system, removing the old pipes, and installing new pipes to ensure reliable and efficient water supply throughout the house.
It is recommended to consider repiping your house if you experience frequent leaks, low water pressure, discolored water, or have an aging plumbing system with outdated materials such as galvanized iron pipes
The cost of repiping a home depends on how long the space needs to be worked. Generally, a whole house repiping can range between $7,000 - $9,000.
Do you still have questions about repiping your home? Call our experts at Falcon Plumbing at 305-251-7333, proudly serving Miami, FL and the surrounding areas with quality piping service since 1986.