Toilet Repair & Installation Services Throughout Miami, FL
Is a clogged toilet hogging your attention? Get back to your day-to-day life with expert Miami, FL clogged toilet repair services, call us today at 305-251-7333.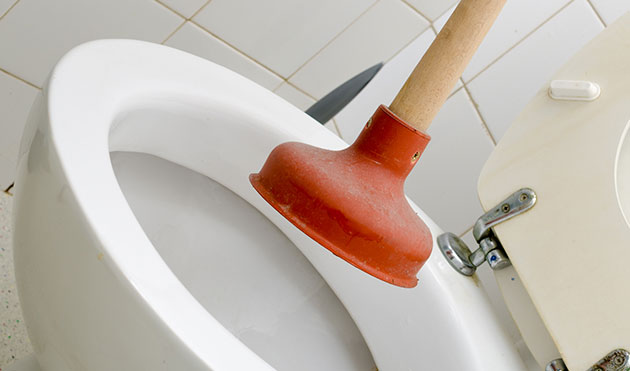 If you've been dealing with a recurring clogged toilet which has been backing up into your bathroom or not draining like it normally does, then it's time to call in a professional plumber for an inspection - a clogged toilet is a sign of a potentially larger issue, like a clogged pipe. For expert plumbing solutions to get your toilets flushing properly and your pipes draining as they should, depend on the technicians at Falcon Plumbing.
See how we've helped other homeowners and businesses in Miami, FL solve their clogged toilet issues by visiting our reviews page.
What are Signs You Need to Replace Your Toilet?
Older unit: Do you have an older toilet that will require several replacement parts to get it working properly again? It may be more cost effective to install a brand new toilet.
Cracked bowl or tank: Most toilets will develop cracks in the bowl or tank over time. If a hairline fracture is allowed to expand, it may lead to major water damage in your home.
Recurring clogs: If you are constantly dealing with clogged toilet problems, it may be due to a design issue in an older toilet. Replacing it with a more modern and efficient unit will help you avoid repeated problems with clogging.
Higher water bills: A leaking toilet or an older toilet that requires multiple flushes may be contributing to an increased water bill.
Whether it is for aesthetic or practical reasons, Falcon Plumbing can help you choose and install the right toilet for your home's needs. Just like with any major plumbing fixture, always look to a professional for installation and set up. Our licensed plumbers will take care of the fitting, installation, and proper code compliance to ensure that your new toilet runs efficiently right from the start!
Is Your Toilet Having Flushing Issues?
Has your toilet been having issues flushing? If so, there may be an issue located farther down your sewer line. In many cases grease, sludge, and large products which should have been thrown in the garbage instead of flushed down the toilet, and occasionally even tree roots can infiltrate your sewer line and cause your toilet to start malfunctioning.
A plunger can usually solve a small toilet clog, but a toilet that is experiencing a severe clog is considered a plumbing emergency, and should be handled by a professional plumbing technician as soon as possible.
Additionally, if your toilet is showing signs of wear and tear such as cracked porcelain or deteriorating connecting pipes, it's time to call the plumbing professionals at Falcon Plumbing for information about installing a new model.
Find out how you can save on your next appointment with us by visitng our coupons page.
Clogged Toilet Repair Services
It may come as a shock, but your toilet sees the same level of use and wear and tear as any major appliance in your home. This means that your toilet is prone to issues such as loose handles and continuously running water, which may not seem like a pressing issue, but can in fact cause you to lose hundreds of dollars on your water bill if left unresolved.
Not only does continuously running water cost you extra on your water bill, it also puts a significant amount of strain on your toilet and your plumbing system. We offer professional toilet repair services to help you solve and prevent issues with your toilet before they start to add up on your water bill.
Common problems we fix:
Loose handles
Low water flow
Continuously running water
Weak flush
Phantom flush
Low water levels
Slow filling tank
For dependable clogged toilet repair services in Miami there's only one place to call: the experts at Falcon Plumbing! We're available day or night to solve your plumbing issues, so give us a call today at 305-251-7333.