Distinguishing Important From Urgent
So let's say everything is going well – the summer sun is shining, the kids are playing outdoors, and it seems like nothing can go wrong. Until…the pesky plumbing issue arrives. Maybe it is a leak, abnormal water flow, or a strange odor or sound coming from one of the home plumbing fixtures. Maybe it is mild, maybe it is severe, or maybe it is somewhere in between.
How exactly do homeowners know if their plumbing issue is mild or severe? Well, to do this, they need to know how to differentiate an important problem from an urgent situation. Read on for three examples of common plumbing problems to see which should be considered important versus urgent.
Urgent Case: Broken Pipe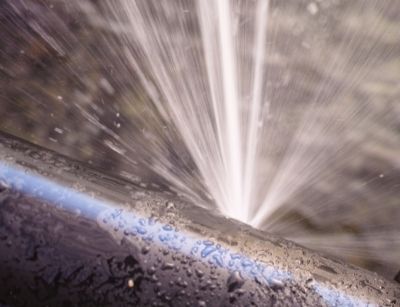 Let's say there is a broken pipe. With regard to the type of issue, this is most certainly an urgent one, as broken pipes can be highly detrimental not only to the home but also to homeowners and their families.
The signs associated with a broken pipe will be fairly obvious, and the costs of repairs can be through the roof. Here are some common signs:
Abnormal sounds

Diminished water quality

Foul smells, potentially related to sewage

Leaks, damp spots, or general water damage

Unusually high water pressure fluctuations
If homeowners notice any of these signs, they should seek professional help immediately, as the problem can worsen pretty quickly and lead to even more damage and potentially hazardous outcomes.
Important Case: Clogged Toilet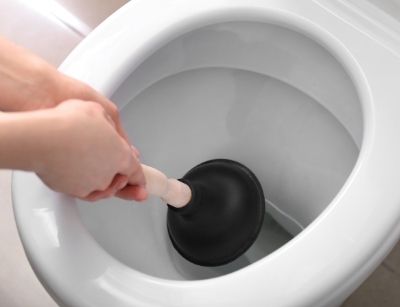 Let's now say there is a clogged toilet. Most homeowners have probably dealt with this at least once in their lives (though more likely, many times)! While clogged toilets can be a pain to deal with, these are typically considered important but not urgent. Homeowners can address most clogged toilets themselves using a basic plunger.
There are, however, some specialized cases when a clogged toilet might become an urgent issue. For example, if the toilet clog is extreme or left unaddressed and causes a water overflow, this can lead to damage in and around the toilet area. This can affect the floor tiling and overall bathroom infrastructure. However, so long as homeowners address the clogged toilets in a timely manner, they should not have to worry about this becoming urgent.
Urgent Case: Sewage System Backup
Lastly, let's say there is a sewage system backup. As with most sewer problems, this is absolutely an urgent issue because of the effects it can have on the home plumbing system and the health effects that can result for homeowners and their families. There are a number of issues that can result from sewage system backups, including:
Airborne contaminants

Backups into the home plumbing system

Groundwater contamination, which can impact water quality
Sewage system backups can also be extremely costly and even more costly if they are not addressed and resolved early enough. If homeowners even just suspect a sewage system backup, then they should call for professional help immediately.
About Falcon Plumbing
Falcon Plumbing of Miami, FL, has been providing expert plumbing solutions since 1986. Their team of technicians prioritizes accurate solutions, as they believe in leaving no detail overlooked. They provide upfront pricing, live customer service, and quality products and materials for each of their clients. Call Falcon Plumbing today for emergency plumbing repairs in Miami!