Filtering Tap Water Is Important
Are you confident you know what is in the tap water you and your family drink? Have you taken the time to have it tested to determine the contaminants present? If not, you could be exposing your family to harmful toxins every time you reach for a glass of water. For true peace of mind, more families are filtering their tap water to ensure it is safe to drink.
Now, amidst fear of viruses and other impurities in the air and water, you must keep food and water safe from contaminants to lessen your chances of exposure. Read on to learn about your options for a water filtration system to keep your home safe.
Benefits of Undersink Water Filters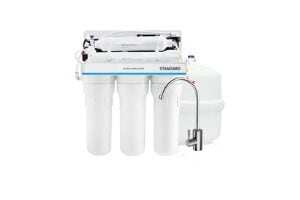 Faucet mounted water filters are arguably the most convenient and affordable water filtration systems for your home.
They are cheaper than under sink filtration systems but may not be as effective at filtering out all contaminants.
They are easy to install, and filters only need to be replaced every few months. Faucet mounted water filters also always have a diverter so you can choose between regular tap water or filtered water and increase the longevity of each cartridge.
Best of all, there are plenty of different brands and models, so you can easily find the ideal water filter that is compatible with your specific fixtures.
Concerned About Water for Cleaning and Personal Hygiene?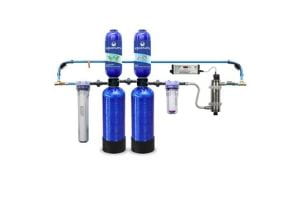 If you want to be sure your household drinking water is safe for consumption, consider a whole home water filtration system. These systems filter all water that enters your home, whether it is for drinking or not.
The filter is attached to the main water line before the water heater and uses an activated carbon filter to remove all contaminants, including sediments and VOCs. These systems also improve the overall taste and smell of the water.
Installation of a whole home water filter is much more in-depth than faucet-mounted or under sink filters as they require turning off the main water line and cutting into the pipe. Therefore, it is recommended you contact a professional to help install a whole home water filter.
Filtering tap water is no longer a luxury but a necessity to keep you and your family safe. Be sure to contact your local plumbing company if you need help or have any questions on finding your next water filter method.
Let Falcon Plumbing Help
Still unsure which filtration system is best for your home and your family's needs? Let Falcon Plumbing help you make an informed decision. Falcon Plumbing stands by their work and only uses quality materials and attentive professionals who will listen to your needs. With over 30 years of experience, Falcon Plumbing is the name Miami residents trust.