Using the Bathroom As a Spa
Homeowners do not need to leave the house to get the whole spa experience this Valentine's Day. Home improvements can transform the bathroom into an oasis of relaxation right at home. This blog post looks at a few ways that a bathroom can be changed for a romantic and relaxing spa night.
Home remodeling is the best way to transform a bathroom, but small changes go long. Adding in some mood lighting or aromatherapy candles can completely change the bathroom's vibe. Keep reading for more ideas on how to upgrade the bathroom into a relaxing spa oasis for Valentine's Day.
Why Baths Are Healthy for You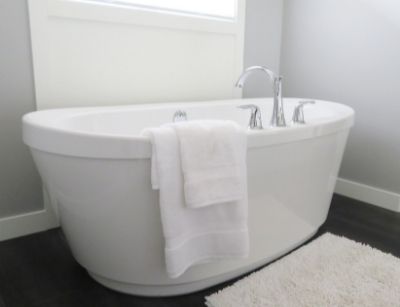 Baths are great for promoting overall good health because warm water helps to improve circulation. Circulation is essential to the body's function. Improved circulation can even help weight loss because it aids in workout recovery. There are proven benefits of taking baths, including better sleep, pain relief, and improved circulation.
Stress is one of the number one causes of illness, and baths are a great stress reliever. Relaxing in a shower or bath is the perfect way to unwind after a long day and let go of stress. For both the body and the mind, bathing is therapeutic.
Adding bath salts and aromatherapy will further enhance the experience for total mind and body relaxation. Lavender and other calming scents can help people to relax.
LED Lights In the Shower or Bath
Luxury shower installation or luxury bath installation often comes with built-in LED lights. LED lights use very little energy and come in various colors that can be used for mood lighting to make the vibe romantic or relaxing. LED lights to make it easy to customize the look and feel of the room with ease.
The body and mind react differently to different colors; chromatherapy. Homeowners who do not have built-in lighting on their shower or tub can pick up some LED lights from a local home store and put them around the mirror, the bathtub, or the ceiling. Chromatherapy can help to improve moods.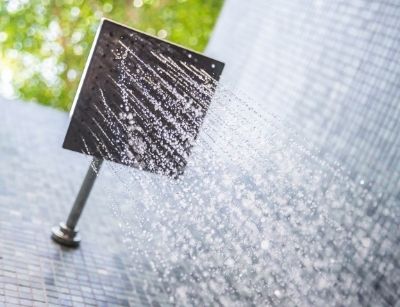 New Rain Shower Installation
Rain showers have a more oversized showerhead than traditional showers and they "rain" down droplets of water. Installing one of these luxurious showers will take the idea of a bathroom oasis to the next level.
Homeowners considering home remodeling their bathroom should think about installing a new rain shower. Rain showers are incredibly relaxing and usually come with speakers and LED lights built-in.
For the whole spa experience, there is nothing that beats having a rain shower at home. Investing in a high-quality shower replacement is a decision that homeowners will be glad they made no matter what time of year.
About Falcon Plumbing
Falcon Plumbing has a lot to offer its community. Their team of experienced plumbing contractors is available 24/7 for service appointments in Miami, FL, and the surrounding communities. Call them today to schedule an appointment with a reputable local plumber!