Get Your Kitchen Ready for the Independence Day Festivities!
The 4th of July is almost here, and this year, people all over America are itching to make it one for the record books. Many will go out to see their local fireworks show, some will put on a show of their own, and some will throw a backyard barbecue and invite everyone they know.
For those that want to stay home this year, there are plenty of fun ways to celebrate the nation's Independence and have a great time. And since no July 4th celebration is complete without lots of delicious food, it's a good idea to make sure the kitchen is up to the task. This article will provide some new and classic ideas for getting into the Independence Day spirit - and a few tips to make sure the day goes smoothly.
Bake Festive Treats
One great way to get into the patriotic spirit is to whip up some festive desserts and snacks. Of course, cherry pie is a traditional favorite, and there's nothing more American than the classic apple pie. But for a little more flair, there are plenty of great recipes for red, white, and blue treats.
American flag-frosted cakes and cupcakes are crowd-pleasers, as are sugar cookies or Rice Krispie treats decorated with colored icing and sprinkles. For something even simpler, the festive look can be achieved using strawberries (or raspberries), blueberries, and whipped cream. In any case, it's always best to get all the baking done in one session for the sake of energy efficiency rather than preheating the oven multiple times.
Have a Patriotic Movie Marathon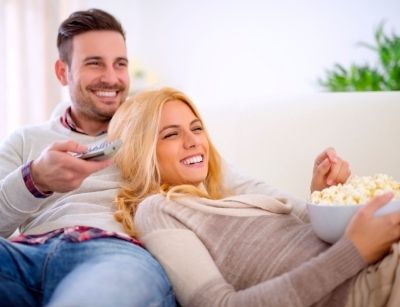 Another great way to celebrate the July 4th holiday is to watch a movie (or three) that celebrates American history or showcases some of the nation's best qualities. There are epic war films like The Longest Day or The Patriot, action-adventure flicks like Independence Day and the National Treasure series, American sports favorites like A League of Their Own and Remember The Titans, or patriotic musicals like 1776 or Hamilton.
Of course, regardless of the chosen movie(s), snacks are a must-have. Festive cookies and candies are great, but hot dogs, chips, and hand pies can help complete the patriotic mood. One can even give the classic popcorn a festive twist with some sprinkles or red and blue candy coating.
Celebrate With an Epic July 4th Cookout
Naturally, everyone knows about the time-honored tradition of cooking up a 4th of July feast. Usually, that means grilling up some hot dogs, hamburgers, ribs, or other tasty meats. But there's also plenty of action going on in the kitchen, from boiling corn cobs to crafting the perfect potato salad.
In any case, one will put the kitchen sink to the test between all the food prep and eventual cleanup. It's no surprise that many kitchen plumbing issues occur on major holidays - kitchen sink clogs, broken garbage disposals, dishwasher malfunctions, etc. There are ways to help prevent issues - like scraping plates into the trash before loading them in the dishwasher and not putting grease, bones, or corn cobs down the disposal - but it's also good to make sure all aspects of kitchen plumbing work properly before the big day.
About Falcon Plumbing
This woman-owned and operated company offers 24-hour round-the-clock service with no overtime fees. Excellent customer service and upfront pricing will keep customers flocking to Falcon Plumbing. Contact them to schedule garbage disposal service in Miami, FL today!