DIY Plumbing Repairs Aren't Worth the Risk
Plumbing work requires licenses, certifications, and (arguably), most importantly, insurance. Not everyone can be a plumber, but many homeowners look at plumbing repairs as one massive DIY project. When it comes to plumbing, it's best if homeowners stay off of YouTube. DIY plumbing almost always has setbacks, letdowns, and overcharges, and sometimes can even make a problem worse or create an entirely new issue.
Homeowners might think they can save a little money by doing it themselves, but they almost always end up spending more in the end. It is best to call a professional to ensure the project is completed correctly and leaves the system in better shape overall. Not only will professionals fix the problem, but they will also check out the rest of the system.
Keep reading to learn three reasons why DIY plumbing is always a bad idea.
Without Specialized Training, Homeowners Can Misdiagnose the Problem
This is perhaps the most important thing to remember, so it is first. Professionals are professionals for a reason, and plumbing requires professionals for a reason. Plumbers go through specialized training to learn how the plumbing system works. Not only that, but they are trained, certified, licensed, and insured to use specialized tools and to work in the plumbing environment safely.
When homeowners aren't specially trained or certified and they try to DIY a plumbing project, they could end up sick, hurt, or in a world of expensive damage repairs when it's all said and done. There aren't enough YouTube videos in the world to certify a homeowner in plumbing. Many plumbing issues have the same signs, so no matter how much research a homeowner does, they could misdiagnose the problem and make the existing problem worse or create an entirely new issue.
It Always Takes Longer To DIY a Project
As mentioned above, plumbers are trained professionals. That means they can get the job done faster and more efficiently than any DIY homeowner plumber. Not only that, but most plumbers have years and even decades of experience doing some of the most common plumbing jobs every single day. Homeowners might think they are saving themselves time by doing it themselves, but this couldn't be further from the truth.
DIY homeowner plumbers end up:
Making multiple trips to the store for parts

Renting and re-renting often unnecessary equipment that the store clerk talked them into renting

Wasting gas money

It takes them longer to find the root cause of the problem (if they find it at all)

It takes them longer to fix the problem

It takes them longer to clean up when they've supposedly fixed the problem
All in all, the entire process takes longer from start to finish.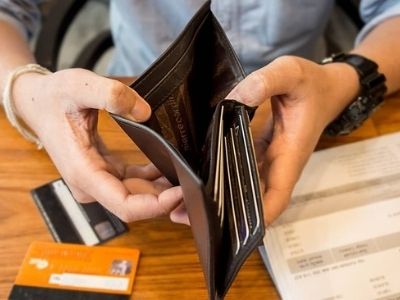 Renting the Specialized Tools Costs More Too!
It not only takes longer for DIY homeowner plumbers to get the job done, but it also ends up costing them a lot more to do it themselves. All those trips to the hardware store add up in gas, renting tools, buying other products they think they might need (but may not need), etc.
There is also a great chance that the homeowner will cause more damage while trying to fix the current problem, leading to even more wasted money and them having to call a professional to fix the mess anyway. It is best to call the professional first and leave all the DIY stuff for in-home activities.
Professionals also want to note how dangerous plumbing is. All professional plumbers are insured by their employer. Therefore, everything is covered if something goes wrong or someone gets hurt on the job. Homeowners who DIY plumbing do not have this luxury.
Falcon Plumbing Won't Disappoint!
Falcon Plumbing is a family-owned and female-owned and operated company with over 30 years of experience serving its community in Miami, FL, and the surrounding areas. They provide flat-rate pricing, same-day or next-day service, and 24/7 emergency service at no extra charge. Call them today for plumbing services in Miami, FL.