Plumbers in Miami Shores
Call 305-251-7333 today for speedy, dependable Miami Shores plumbing service and keep your pipes and drains flowing freely and draining as they should.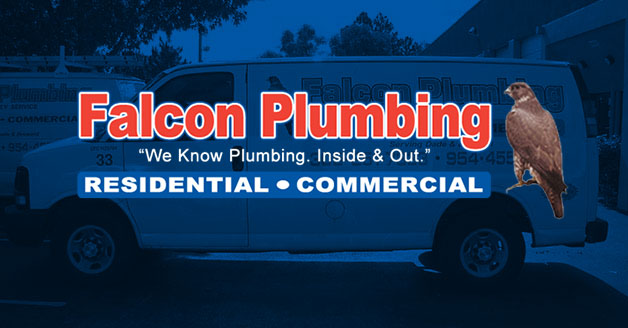 At Falcon Plumbing our fully licensed technicians are always available to help you with all of your plumbing needs; from slab leaks to burst pipes, to backflow testing and certification, you can always depend on us to be available to help you and to provide the best plumbing service at the most competitive prices.
We get it: plunging a pesky clogged toilet or pouring chemicals down your clogged-up bathtub drain seems like an easier and cheaper solution… but not for long! Eventually if left untreated by a professional stubborn recurring clogs and drain issues can lead to larger and more costly emergencies, such as burst pipes and slab leaks. Instead of putting off the inevitable and taking your chances with an expensive bill for emergency services, get a qualified plumbing technician from Falcon Plumbing to take care of it before it gets out of hand.
We're always happy to provide maintenance and service calls to help keep your pipes flowing freely, just take a look at our reviews page to see how we keep your neighbor's plumbing in tip-top shape.
Plumbing Services in Miami Shores, FL
Falcon Plumbing has 30 years of servicing the homes and businesses in and around Miami Shores, which means that when one of our trained, certified and licensed technicians arrives at your door you can breathe a little easier knowing that you have three decades worth of experience on your side.
We offer a wide variety of plumbing services to our friends and neighbors in Miami Shores, FL so take a look at the list below for more information on how we can help you solve all of your plumbing issues quickly, effectively, and at the most competitive prices in Florida:
Learn more about how you can save on your next service appointment with us by visiting our coupons page.
Emergency Plumber Whenever You Need Us
We're always "on call" because we know that plumbing issues don't care what time of day or day of the week it is. That way, whether your pipes burst at 2am or you come home to find that your sewer line has backed up into your basement, you always know who to call for speedy, high-quality plumbing service: the trained professionals at Falcon Plumbing!
Recent Jobs and Reviews in Miami Shores, FL
Job Locations
Estimate to replace the vanity and toilet
No hot water
Leak at washing machine
Call us today at 305-251-7333 and book your Miami Shores, FL plumbing service appointment with an expert from Falcon Plumbing today.