Stone Counters and Sink Installation
So you've decided to upgrade your kitchen with a brand new stone counter and sink. If you're a Miami, FL homeowner, you should know several steps need to be taken to pull the project off without a hitch. A renovation like this comes with considerable investment, and it's important to get everything right.
Materials such as granite are expensive, and you need to hire help from a reputable kitchen plumbing company who will take all the necessary precautions to deal with this tricky material. Want to find out more about the process? Here's what you should know about stone countertops and sink installations.
All Measurements Must Be Exact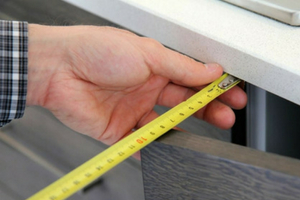 It might sound obvious, but the necessity of this step can't be stressed enough. All measurements made before cutting into the stone must be as precise as possible.
Even tiny mistakes can force you to begin again from raw materials, which is an unnecessary expense and setback.
When you're buying sinks think about a few things: do you want it mounted under or on top of the counter and do you want the faucet features included? Top-mounted sinks are fit exactly the way they're named; they have a rim that sits over the opening in the counter, so the hole you make should be slightly smaller than the sink.
Undermount sinks need holes exactly equal to its dimensions. If your new sink doesn't have pre-made holes for faucets and taps, these features will need openings as well. Accurate measurements are the key to your sink fitting and functioning as it was intended.
Purchase a Sink That's Best for Your Kitchen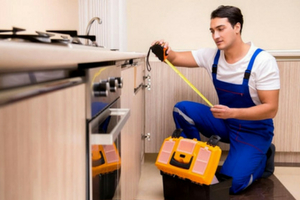 Before purchasing a sink, you must know how much space you will have with your countertop. The new components you buy will have to fit comfortably in that space.
A sink that's too big could make cutting the stone a struggle, while a smaller one is rarely suitable for a kitchen's needs. Plan for space to fit your taps, too.
There will always be a handful of kitchen plumbing fixtures for homeowners at any major hardware store. Take your time to find the sink that's best for your kitchen.
Call a Company to Help You Out
Homeowners should always acquire the services of a professional before beginning this type of renovation project. Shaping and cutting stone countertops requires an assortment of specialized tools made exclusively available to contractors.
Trying to install a stone countertop and sink on your own can be dangerous. A kitchen plumbing specialist, however, has the equipment and experience necessary to get the job done safely. Find out if they offer a guarantee if mistakes are made while performing the installation to replace your countertop. Leave this job to an expert.