Top 3 Events in October to go to in Miami/Ft Lauderdale
Southern Florida may create images of fun, summer activities, but we have a lot to offer in the fall too. October is a special month for Miami and Ft. Lauderdale. Many events and festivals are happening that have a little something for everyone. Here are our top three events going on in the area that we can't wait for!

Wizard World Comic Con 2016
Do you love sci-fi and fantasy? Wizard World Comic Con is a fan convention that celebrates sci-fi, fantasy, comics, pop culture and more. Visitors enjoy demos, vendors, celebrity guests, panel discussions and more. Even if you have a passing interest in the genre, it's worth going to see all the intricate costumes and special movie screenings directly. Visitors are also invited to a masquerade ball and get access to meet and greets, autograph signings and more. Wizard World Comic Con comes to Ft. Lauderdale in October at the Broward Convention Center.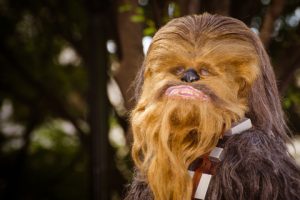 III Points Music, Art and Technology Festival
This festival is known for pushing the envelope with how we experience art and music. Taking place in Miami from October 7-9, this festival combines live performances, vendors, artists, gallery shows, speakers and technology demonstrations making it one of the most progressive and fascinating festivals in the city. It began in 2013 as a way to showcase local Miami artists and idea people, and it continues to grow into this much-anticipated festival. This year, headlining artists include LCD Soundsystem and Thievery Corporation.
Whether your interests lie in food and drink, fantasy and comics or music and technology, there is a festival or event in South Florida for you. Just because summer is over, doesn't mean the fun has to stop.
Grovetoberfest