Plumbers in the Brickell area
Get outstanding Brickell plumbing service you can count on by calling the expert technicians at Falcon Plumbing at 305-251-7333. We're always ready to help!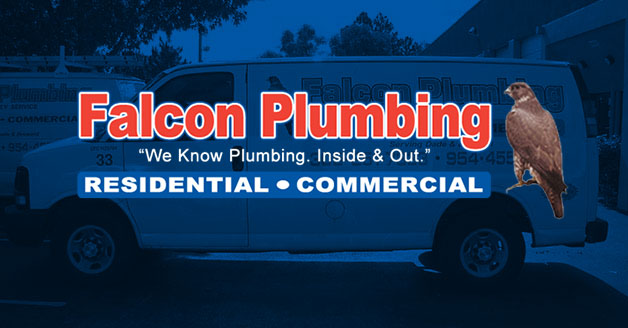 Whether it's the middle of the day on some idle Tuesday or the middle of a Saturday night, we're always ready to provide exceptional plumbing services to our customers in Brickell. No matter what time you call, you can always count on speaking to a Falcon Plumbing representative who will respond to your needs as quickly as possible.
Check out our reviews page and see why we "soar" above their expectations!
Expert Plumbing Services in Brickell, FL:
We're proud to offer a wide variety of services to our customers in Brickell, including:
Slab Leak Repair Services:
A slab is the foundation which can be found in many homes and businesses in Brickell, FL and is an important feature in your home's structure and stability. Your slab is normally a compact and stable structure, but occasionally problems may arise which cause a "slab leak" to occur.
Some of the problems which can lead to slab leaks are:
Extreme weather
Structural stress
Old and damaged pipes
Shifts in the earth around your home or business
When any of these things happen, the pipes which run beneath your slab may begin to leak, or to burst open completely. When this occurs it is considered a plumbing emergency - but how can you know if that's what you are experiencing? Below are key identifiers:
Moss or mold appearing in the carpet covering the slab
Mold or mildew near your baseboards
Damp spots appearing on and around the slab
Gushing or trickling water coming from beneath the slab
Visit our coupons page and take advantage of our special online discounts.
Emergency Plumbers You Can Count On:
The technicians at Falcon Plumbing are always available to help you solve your slab leak issues - don't wait until tomorrow morning to give us a call! No matter what time of day or night, we guarantee that when you call us you'll speak to a representative who will dispatch a certified technician to assist you as quickly as possible.
Recent Jobs and Reviews in Brickell, FL
You can always count on your trusty Falcon Plumbing specialist to be available to help you diagnose and solve all manner of plumbing issues you may encounter in your Brickell, FL and Miami area home or business. Expert service is just a phone call away, so pick up your phone and dial 305-251-7333 today.