Plumbers Serving The Greater Cutler Bay Area
For help solving plumbing issues from burst pipes to slab leaks, call 305-251-7333 for dependable Cutler Bay, FL plumbing services from Falcon Plumbing today. We're available to provide you with speedy service and a quoted price that never changes, meaning that you can focus on solving your plumbing issue and not on an unexpected invoice.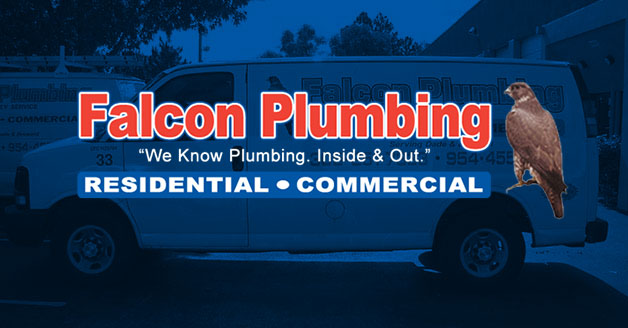 We make these commitments to you because our customers matter to us; as homeowners and business owners, we know the importance of being able to rely on professional services when unexpected emergencies and situations occur.
We're proud that our customers call us back to help them every time; visit our reviews page to discover why!
Cutler Bay Plumbing Services
We're proud to be able to offer a wide variety of professional, high-quality plumbing options to our customers in Cutler Bay, because we never want you to feel like you have to "shop around" to get the plumbing service that you need. We're always available to provide any of the following services:
Need Emergency Plumbing Services? Give Us a Call:
Whether your plumbing emergency happens in the middle of the night or provides you with an unexpected surprise when you get home from work, the plumbing specialists at Falcon Plumbing are always on call to assist you with solving them in a speedy and cost-efficient manner!
We're always ready to help you diagnose the cause of your issue and to take comprehensive steps to solve it and prevent it from happening again. We'll even come back for routine checkups and maintenance to keep your plumbing system in perfect working order
Some of the emergency plumbing services we offer are:
Burst pipe repair
Slab leaks
Sewer line issues
Backflow issues
We're so dedicated to helping you save that we even offer special online discounts, so make sure to visit our coupons page to take advantage of the savings before you call.
Plumbers in Cutler Bay With Three Decades Of Experience you Can Count On:
Falcon Plumbing has been providing communities like Cutler Bay, FL with outstanding plumbing service since we first opened our doors in 1986. This means when you work with our technicians you aren't just talking to a plumbing specialist with all their licenses, certificates and insurance, but you're also working with a company with 30 years of experience to back us up!
Your subscription is not active
Please visit the admin site to re-activate your subscription
Give us a call today at 305-251-7333 for all your plumbing needs in Cutler Bay, and discover the kind of service which has kept us in business for three decades.