Don't Let Your Old Plumbing Get You Down on World Senior Citizens Day!
The seniors in our communities and throughout the world are valuable and important; that's why we have an entire day dedicated to celebrating them - World Senior Citizens Day!
While we are acknowledging and recognizing the amazing things our wonderful senior citizens contribute, we'd like to also point out that there are certain things that don't get better as they get older; the plumbing in your home is one of those things.
In this article, we'll discuss some of the problems that older piping can cause and why it's important to keep them in good repair.
Low Water Pressure Can Lead to Bigger Problems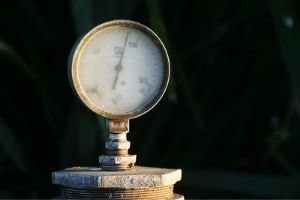 Over time, older pipes can lead to the issue of low water pressure. You've probably experienced the inconvenience of low water pressure before - not fun.
However, did you know that low water pressure can be indicative of a bigger problem and potentially lead to even larger issues? Over time, the minerals and iron found in zinc throughout your pipelines can corrode your galvanized piping.
When this happens it can lead to unhealthy drinking water, create blockages with dirt and sediment and even lead to water main breaks. So, if you're experiencing recurring low water pressure in your home currently, it's probably best that you call in an expert ASAP.
Concerning Health Issues that Can be Caused by Older Pipes
Aside from household inconveniences and potentially larger repair and replacement issues, older pipes can unfortunately also lead to an increased chance of having health problems.
It's incredibly essential to the safety of your household that your pipes are kept in good repair and replaced if they're too old. Some of the problems can lead to long-term health problems that can severely impact your life. Here's an example of just a few health issues you could experience:
Long or short-term insomnia.
Long or short term constipation.
Recurring headaches.
Permanent cognitive issues.
Fatigue.
Reproductive problems.
Nausea.
The Problem of Constant Clogs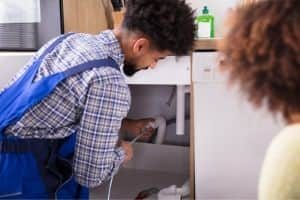 Constant clogs in your home are definitely inconvenient and not something you want to deal with. However, clogging can also be a symptom of further problems. Clogging can be due to a buildup of waste and gunk and debris in your pipes.
When this happens, the water has less room to flow through, which can lead to slow drains or stopping entirely. This will put undue pressure onto your pipe system and can lead to further damage and costly repairs. Be sure to pay attention if this is a recurring problem in your home and call in an expert to assist in assessment.
This World Senior Citizens Day, let's celebrate our beloved community currently in their golden years; but let's also recognize that some things don't age as well as others. Let's let our seniors age like a fine wine, but ensure that the plumbing in our homes is replaced when needed and kept in good repair.
If you think your pipes may need replacement, or you'd like an assessment for possible repair, please don't hesitate to contact us at (305) 251-7333. We'll get a licensed and experienced technician out to you right away. We here at Falcon Plumbing would love to be your plumbing experts.