Essential Services Local Plumbers Offer
When confronted with a plumbing problem, homeowners have two options. First, they could resort to DIY repairs that only serve as band-aids for major problems. Or, they could consult a plumbing repair service. A professional can inspect one's plumbing system, advise a homeowner on the best solutions, and even suggest upgrades.
This Thanksgiving, homeowners should give thanks to plumbers and the services they provide. These licensed and bonded professionals offer the following:
Help with Water and Sewer Lines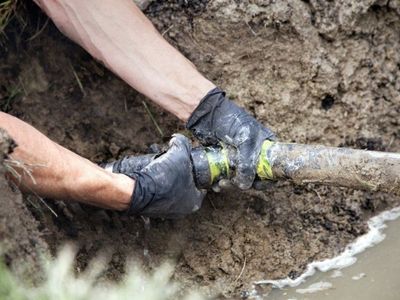 In an ideal world, a homeowner never sees their house's water or sewer lines. However, not everyone is so lucky. There comes a time when a professional's help proves invaluable. When faced with a water or sewer line problem, an expert can:
Use non-invasive measures to identify problems:

These days, plumbers don't have to destroy homeowners' lawns to find problems. Instead, they can resort to other measures, like video inspection equipment and trenchless pipe repair, to remedy specific issues.

Suggest preventative maintenance measures: Ideally, a home's underground plumbing system can last decades without significant problems. However, this lifespan isn't magic; it requires homeowners to practice preventative maintenance measures. Some considerations include refraining from flushing certain items and regularly scheduling professional maintenance.
Gas Line Repair
Gas line repair does more than keep a home's appliance running; it also keeps a home safe. Gas leaks affect many homes each year, with some yielding lethal consequences. When performing gas line repair, a professional understands:
The importance of safety:

A trained professional will turn off the home's gas supply before performing any repairs. This eliminates the likelihood of carbon monoxide poisoning, fires, and other health concerns.

How to replace specific components:

Nothing lasts forever––and that goes for the home's appliances and gas-powered systems. A professional understands how to remedy certain issues without causing further problems or endangering homeowners' health.

How to reduce energy costs:

A faulty gas-powered appliance or system can waste hundreds of dollars in energy bills. A professional knows how to remedy seemingly-minor problems to save homeowners money on their gas bills.
Gas line leaks are serious matters. If a homeowner suspects that they have one, they should evacuate the house and consult a professional immediately.
Water Heater Services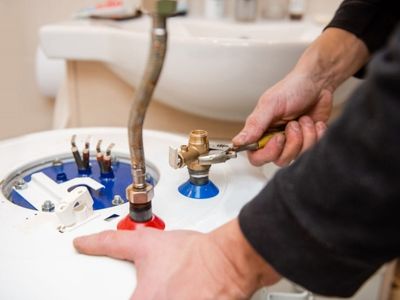 The U.S. Department of Energy reports that water heaters can last anywhere from 10 to 20 plus years. However, even to reach the 10-year mark, homeowners must regularly consult with trained professionals for water heater maintenance. When a technician evaluates a water heater, they will:
Check for any leaks

Flush the water heater tank

Evaluate the home's energy bills for any unexpected increases

Replace any faulty or malfunctioning components, like heating elements

Measure how hot (or cold) the water gets

Suggest replacing the water heater (if it's more than 15 years old)

Address any potential problems

Seal any pipes
Water heater maintenance does more than cut down on problems and unexpected expenses; it also makes a house a home. No one wants to deal with cold water during the holiday season, even in mild places like Miami. Reaching out to a water heater professional isn't just smart––it's crucial to a home's habitability.
About Falcon Plumbing
Falcon Plumbing is family owned and has over 25 years of experience serving Miami, FL, and the surrounding areas. They provide upfront pricing, same-day service, and live, friendly greetings whenever someone calls. Call them today for plumbing services in Miami, FL.