Repiping Might Be the Best Option
The piping system is one of the most intricate systems of the modern home. In functionality, it is quite simple, but in design, things can get confusing rather quickly. That is why it is vital to have a trustworthy plumbing professional that fixes any problem the homeowner throws at them, including home repiping. Home repiping isn't a topic that gets brought up much, but it can save homeowners thousands of dollars in repairs and damages if everything is handled correctly and efficiently. That said, there are certain things that homeowners need to know to ensure they are prepared for when this day arrives. 
For more information, continue reading below!
Knowing When It's Time For Home Repiping
Knowing when to repipe a home's plumbing system can be a little difficult to interpret. Sometimes the signs point to other issues. The easiest way to solve this problem is by calling a professional plumber. The professional will be able to tell right away if it's time for home repiping. 
Still, some signs should never be ignored: 
Noisy pipes

Leaky pipes

Water that smells unusual 

The temperature is hard to change

There are water pressure issues
It is vital that the homeowner calls a professional the moment they notice any one of these signs. Doing so can save them money, time, and effort in the end. 
The Different Piping Materials Available 
When homeowners figure out that they need home repiping, this can be stressful enough. However, this is only the beginning. There are also decisions to be made regarding what material is best for the new piping. Of course, the plumbing professional is there to help and provide advice whenever need be.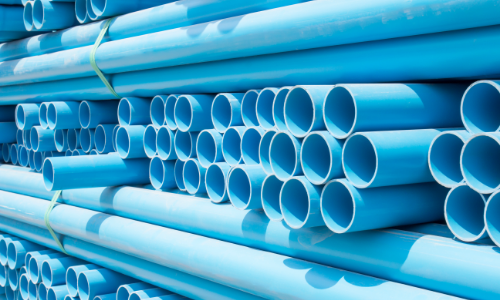 Regardless, two piping materials are used in most homes today: 
PVC Piping:

This type of piping is a type of plastic, which means it is the most affordable option for piping. It also is quite durable and seems to be the most valuable option, so homeowners usually go with this material. 

Copper Piping:

The use of copper pipes dates back to the beginning of indoor plumbing, but it is still one of the most widely used materials in modern home piping systems. It is still, by far, the most durable piping material on the market, but it also costs more to have it installed. 
Home Repiping: How It Works
Before the plumber can begin repiping, there are a few things that he will need to go over with the homeowner first. Mainly, deciding on a time that is most convenient for the homeowner. 
Typically, the best time to have repiping done is when the homeowner is busy for most of the afternoon or even an entire day. This gives the professional time to get the job done properly without distractions, but it also ensures that the homeowner isn't inconvenienced in the process. 
It's also a smart choice to repipe when the homeowner isn't home because the water has to get turned off, and small holes have to be cut into the walls to locate the pipes. A trusted professional will ensure the job is done safely and efficiently and with the least disruptions to those in the home. 
Falcon Plumbing Don't Mess Around
The experts at Falcon Plumbing in Miami, FL, are the plumbing professionals that work hard to ensure their customers are always happy and safe. Plumbing emergencies always seem to come at the worst times, but with these professionals around, Miami homeowners can trust that nearly any problem will be eradicated in no time. Call today to schedule a home repiping!